Cotey Bowman, MA, LPC Associate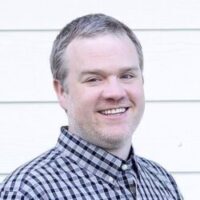 Cotey focuses his practice on working with individuals with an MPE. His passion to help comes from discovering that he has an MPE. He understands the emotions that ensue from an experience such as making an unexpected finding. He focuses on bringing awareness to individuals with an MPE and the importance of identity as well as processing heavy emotions. He primarily integrates from therapies/theories such as EFT (Emotionally Focused Therapy), Narrative Therapy, CBT, Family Systems and Existential Therapy within sessions.
Cotey received his M.A. in Counseling from Dallas Theological Seminary and currently practice at New Heights Counseling in Texas. Though this is his home office, he primarily sees MPE clients through distance counseling means. Please reach out today for a free consult.
Jodi Klugman-Rabb, MA, LMFT, PsyDc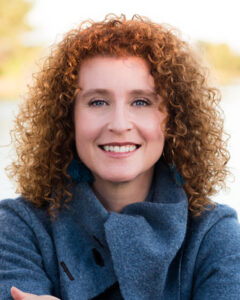 Jodi's passion for the NPE population was born from her own 2016 DNA discovery, leading her to create the Sex, Lies & The Truth podcast, the Finding Family blog on Psychology Today and pioneering the only clinical training for mental health professionals she coined, Parental Identity Discovery™. Jodi uses her expertise to guide people and their families through the unique and challenging process of discovering surprise DNA revelations and the necessary skills to cope with them.
Jodi received a Master's Degree in Counseling Psychology from Dominican University in San Rafael and is a Candidate for a Doctorate in Psychology at the same institution. She obtained licensure as a Marriage and Family Therapist in 2004. She is currently a doctoral student at Touro University where she expects to receive a PsyD in Human and Organizational Psychology in 2022. She is recognized for an empathic and direct style in connecting with clients and is skilled at dealing with difficult issues in trauma and family dynamics. Trained by EMDR founder Francine Shapiro, she is an expert in addressing grief, trauma, feelings of belonging, identity confusion, rejection, worth and self-esteem.
Jodi is a Licensed Marriage & Family Therapist throughout California via secure teletherapy.
Leslie Pate Mackinnon, MA, LCSW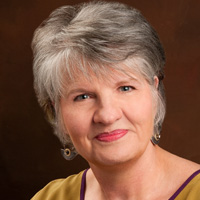 Leslie is a therapist specializing in issues that impact families conceived through adoption and third-party reproduction. For three decades she's been sharing her expertise on these topics at conferences and events across the country and around the world. She relinquished two sons for adoption in the mid-1960s and a quarter of a century later, gave birth and raised IVF twins. Her experiences and her extensive academic training give her a unique perspective into alternate methods of building a family. The tremendous losses inherent in adoption and 3rd party reproduction are seldom addressed ahead of time with families, which sets them up for irreparable damage and dysfunction.
Leslie works with families and individuals to bridge that gap and with those contemplating contact with DNA relatives. Without preparation, doors are often slammed shut, never to be opened again. Beyond working with clients, Leslie's passion is educating therapists. She offers on-line supervision in Adoption Competency and various on-line resources to spread the word: Openness and preparation are not optional, but essential!
Her story is included in the book The Girls Who Went Away and the documentary A Girl Like Her. Leslie was interviewed by Robin Roberts on Good Morning America, featured in Dan Rather's report; Adoption or Abduction and appeared on the Katie Couric Show along with her oldest son. She has appeared on CNN and is a consultant to those being reunited on TLC's Long Lost Family.
Lynne W. Spencer, MA, LLP, RN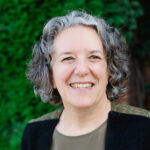 Lynne believes it is important for everyone to have their life story heard, understood and honored. She enjoys helping people grow through facing up to their life challenges and gaining more life satisfaction and purpose. Her special areas of interest include donor conception, adoption, NPE/MPE, depression, trauma, grief and loss, Mind-Body-Spirit integration, and the LGBTQ population. She works with adolescents and adults through all life stages.
Lynne Spencer is an experienced Master's Level Psychologist. She is a registered nurse, specializing in Psychiatric/Behavioral Nursing, since 1983. Lynne graduated from the Michigan School of Psychology (formerly the Center for Humanistic Studies) in 2000 with a Master's in Clinical and Humanistic Psychology; her thesis was "What is the Experience of Confronting the Reality of Being a Donor Offspring?". She has worked in hospitals, outpatient clinics, and in residential, community mental health and home care settings. Read Lynne's blog, Sperm Donor Offspring.